Veg Fest 2017

Exploring Vegan Living

Join MAC at our 13th Annual Veg Fest this June 3rd! 11am to 3pm

East End Community School ~ Portland, Maine

Every June animal and vegetable lovers gather in Portland for this special one-day event. In addition to an intriguing lineup of speakers, our Veg Fest features vegan food, local exhibitors & vendors, and a raffle.

Guest Speakers:

Valerie Giguere P.E.


"Food Choices and your Nitrogen Footprint!"

Most of us are aware of the term carbon footprint, but not many of us are aware of our nitrogen footprint.

~~~~

Karen Coker and Kirsten Scarcelli, Founders of Plant IQ



"Thriving on a Whole-Food, Plant- Based Diet"

~~~~

Casey Taft Ph.D., Co-Founder of


"Tips for Navigating Relationships, Wellness,

and Everyday Life as an Animal Advocate"



Exhibitors: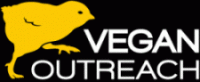 Donors: